Semcon Training for Your Project Operations



Back to all courses
Project Planning and Control
Duration: 2 days
Fee:12 300 SEK (standard fee)
PDU: 16
Tell a colleague! We just sent an email to your colleague!
Date
Lang.
Location
Type
Info

2021-09-28

-

2021-09-29



Stockholm, Semcon, Lilla Essingen
Registration

2021-12-15

-

2021-12-16



Göteborg, Semcon Tech Center
Registration
Are the dates not suitable for you?
Let us know your interest in the training and we will contact you when there are other occasions!
Training colors
Develop your project management skills
Develop your human perspective skills
Improve your project governance skills
XLPM Certification
Did you know that you can certify yourself, your employees or subcontractors in XLPM, Semcon's popular methodology for the project-oriented organization?
Contact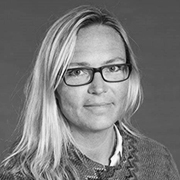 Marianne Ohlsson
+46 (0)70 447 2807
^ To top